ILLUSTRATION
Europcar Egypt - 50 Illustrations
About the Project
During my work in "Umbrella Communcations Co." I made illustrations to be used in social media posts for Official Europcar Egypt!
Mainly the designs focus on highlighting the services; as well as mentioning popular and general topics, some related to cars and others not.
My Role
Illustrate and design posts based on written script, on which I had to build an idea and concept to be visualized.
Some few examples: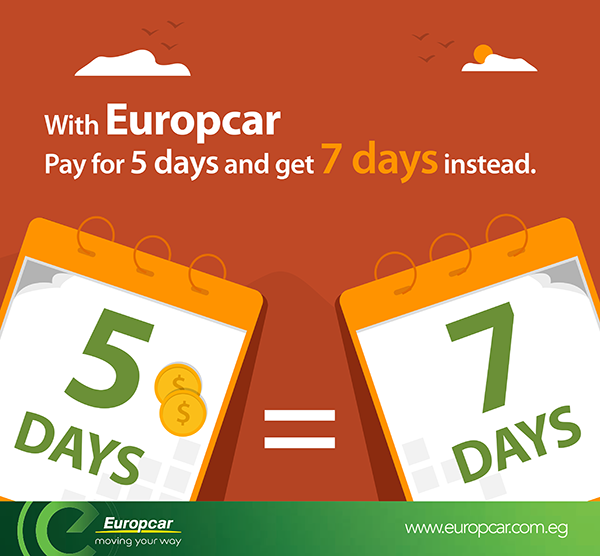 Animation Practice
I've been practicing 2D Animation for a period; I liked to test myself in animating one of those Europcar designs; here comes the result:
More Designs ?
Check this link to see all designs created: Behance
Credits
© 2014 All Rights Reserved / Designed in "Umbrella Communcations" Company.